"Mother and Daughter" / 2013 / Johannesburg, South Africa •
"Mère et Fille" / 2013 / Johannesbourg, Afrique du Sud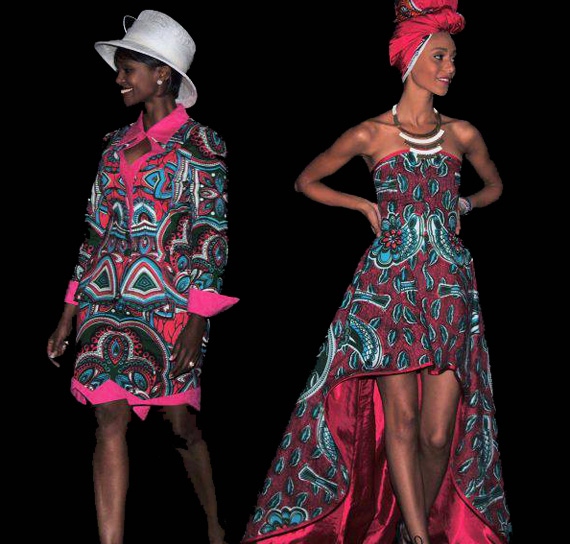 "Woman and Beauty" ∣ 2010 ∣ Johannesburg, S.A. •
"La femme et la Beauté" ∣ 2010 ∣ Johannesbourg, Afrique du Sud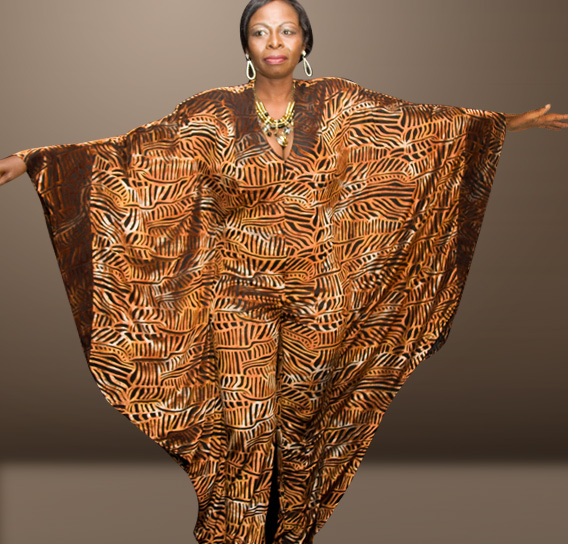 "Rendez-vous avec les Sens" ∣ 2000 ∣ Manila, Philippines •
"Rendez-vous avec les Sens" ∣ 2000 ∣ Manille, Philippines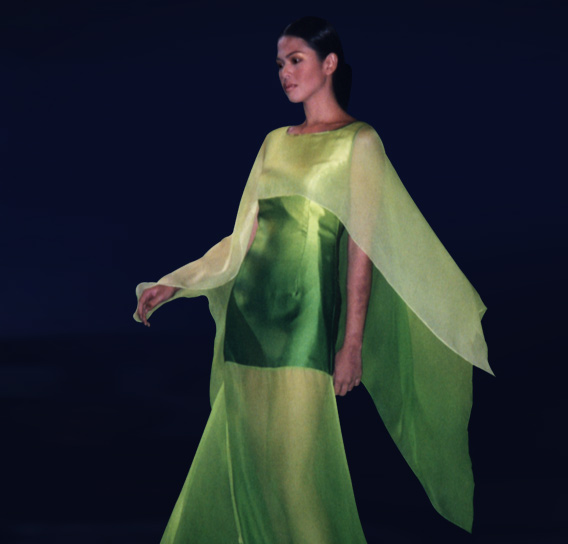 "Woman and Beauty" ∣ 2010 •
"La femme et la Beauté" ∣ 2010
2001 ∣ Johannesburg, S.A. •
2001 ∣ Johannesbourg, Afrique du Sud
Rose Hinkala was born in Central African Republic, the eldest of nine children. She early developed an interest in fashion, watching her mother sewing at home.
Determined to follow her dreams, Hinkala moved to Brussels where she studied fashion design in Bishochein school and Fernand Cocq. After graduating, Hinkala worked as a freelance designer and sometimes as a model, appearing in various magazines including Elle and Marie Claire.
A few years later, she went back home to Bangui where she started working on her own account. She quickly started to make a name for herself and emerged as one of the leading fashion designers of the country, also becoming the first lady's official designer.
Married to a french engineer, Hinkala and her family moved to different countries where she expanded her art. She made several fashion shows, sometimes collaborating with other creative minds such as african designer Alphadi, or costume designing for Opera and Theatre with Mariana Cuevas in Mexico City.
But overall, her work have always reflected her perception of beauty and sophistication, transcending age. In her latest shows, in South Africa, with models of different ages and bodies struting the runway wearing custom made garments to fit each of them in a unique way.

Rose Hinkala est née en République Centrafricaine, l'ainée d'une famille de neuf enfants. C'est en regardant sa mère coudre qu'elle développe son intérêt pour la mode.
Déterminée à réaliser son rêve, elle part étudier le stylisme à Bruxelles à l'école Bishochein et Fernand Cocq. Une fois diplômée, Hinkala commence à travailler en freelance en tant que couturière et parallèlement comme mannequin, apparaissant dans divers magazines dont Elle et Marie Claire.
Quelques années plus tard, elle rentre à Bangui où elle y travaille à son propre compte et acquiert rapidement une notoriété, devenant entre autre la couturière officielle de la Première Dame.
Mariée à un ingénieur français, elle sillonne le monde avec sa famille où elle y étend ses créations. Elle organise plusieurs défilés et collabore aussi avec d'autres talents tels que le créateur de mode africain Alphadi, ou pour confectionner des costumes de théâtre et d'opéra avec Mariana Cuevas, à México.
Son travail reflète sa perception de la beauté et la sophistication de la femme au delà de l'âge. Ce qu'elle traduit parfaitement à travers ses derniers défilés en Afrique du Sud, avec des mannequins de différents âges et morphologies qu'elle sublime avec ses créations.